Automation for Every Industry
Altrocks' robotic process automation ( RPA ) technology has applications across diverse industries and business operations with proven results.
How to Lead the Automation First Era
Automation is accelerating the pace of digital transformation, creating a digital workforce that helps businesses scale quickly and achieve rapid results. Learn how to lead the Automation First era through #RPA and #AI.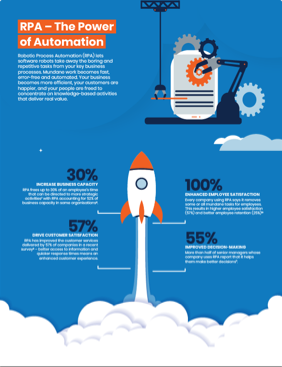 RPA - The Power of Automation
Robotic Process Automation (RPA) lets software robots take away the boring and repetitive tasks from your key business processes. Mundane work becomes fast, error-free and automated.
Your business becomes more efficient, your customers are happier, and your people are freed to concentrate on knowledge-based activities that deliver real value.
Business Benefits of RPA
Better accuracy

Software robots never get tired and never make mistakes. They are compliant and consistent.

Improved compliance

Everything robots do is monitored. They execute reliably, reducing risk.

Fast cost savings

RPA can reduce processing costs by up to 80%. In less than 12 months, most enterprises see a positive ROI.

Super scalable

From desktop to cloud environments, RPA performs a massive amount of operations in parallel. Additional robots can be deployed quickly.

Increase speed and productivity

Employees are the first to appreciate the benefits of RPA as it removes non-value-add activities and relieves them from the rising pressure of work.